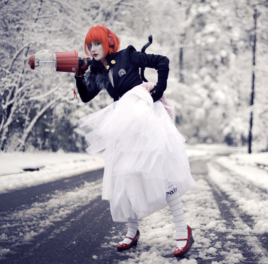 Mariea is a multifaceted artist. Her start in production began eight years ago where she coordinated fashion shows and events in Raleigh, NC.
Soon after, she started working with multiple photographers creating custom looks with the use of wardrobe, design, styling and makeup.  Mariea also took these opportunities to incorporate some of her own original fashion and costume designs into their work planting the seed for her own unique visual style no matter the content.
It's no wonder Mariea made a very natural transition to the film and video world in 2012 when she began working in various departments such as wardrobe, production design, art direction, and production.
Mariea is ever striving for perfection.  She get's the job done at any cost and her high attention to detail is why she is such a valuable asset to the Lightface Media team.
imdb page…